Stellify Developments Ltd are proud of all of our projects. Have a look at a selection below.
Fenwick Primary School
Local primary school, installed a children's outdoor play area and outdoor classroom. Providing correct drainage and safe playing environment.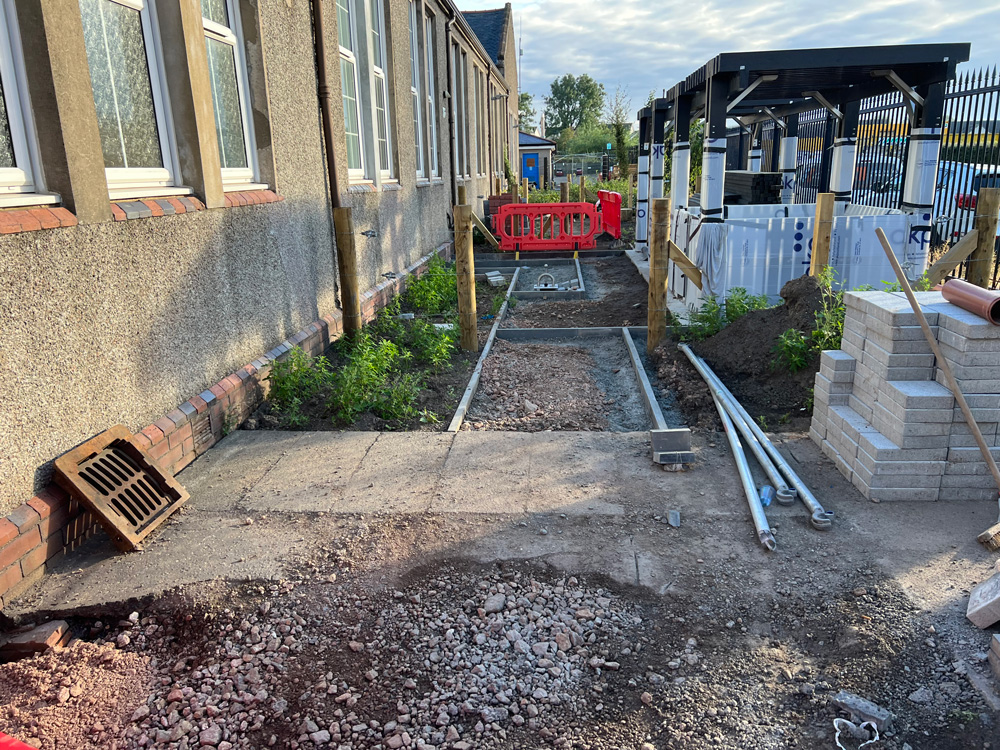 Facilities Management Works
We undertake works for various Facilities Management companies completing planned and re-active maintenance. Works covered include hard and soft landscaping, white lining, street furniture, drainage repairs and surfacing works.
Jackton – Police Scotland
£125k completed job. 3300m² surfacing completed. 150m ACO channel. Completed with yellow and white lining.
Dunlop
Private project at family home and equestrian centre. New garage installed, full construction. Full build – cladding, water and electrical installation.
Commercial Retail Projects
We have recently undertaken sub-contract projects for Co-op, Lidl and Pure Gym for various main contractors. We are experienced in working to tight timescales and in live commercial / retail environments.
Hamilton Street, Clydebank
Provided security fencing, New type 1 hard standing. Security gates and timber compound.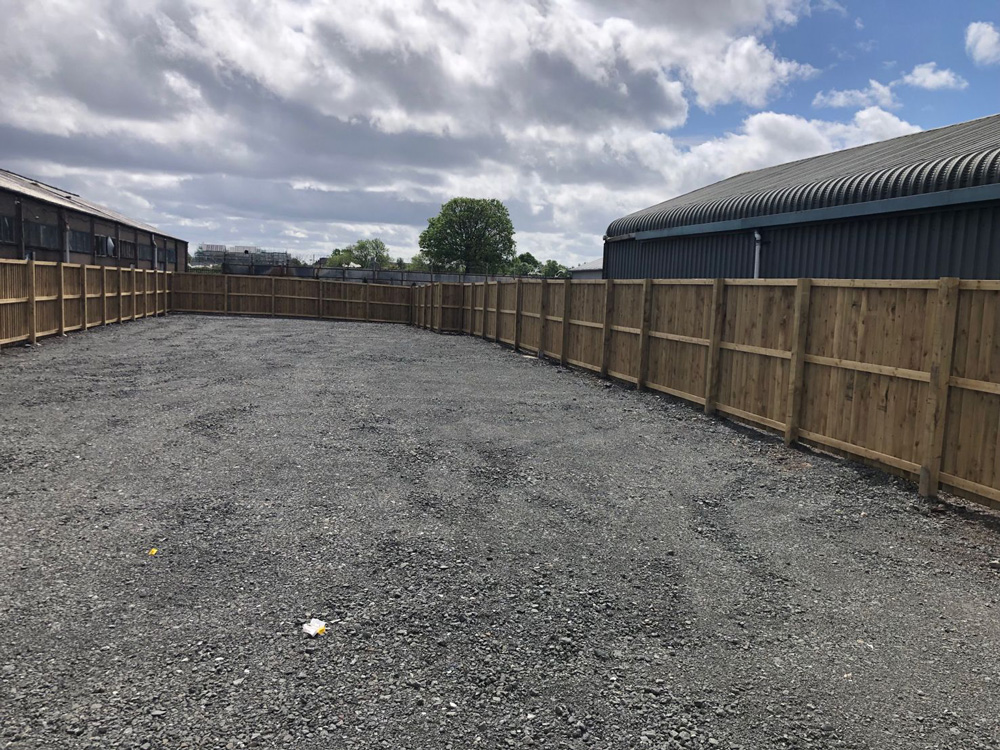 Massimos Restaurant Outdoor Seating Area